Granted, a t-shirt has never toppled a corrupt government, at least not as far as we know. But wearing the homemade designs (see in this post) at least make us feel like we're silently protesting. This COVID TYRANNY (more specifically, the tyranny of measures and lockdowns) must stop! Continue reading →
The Portuguese capital Lisbon has been in a state of emergency since Friday. Nobody is allowed to enter the city without good reason. The residents are only allowed to leave the city it with special permission. The official goal of this measure is to prevent the spread of the Delta variant of the Sars-Cov-2 virus. Continue reading →
The WHO itself confirms that the COVID-19 PCR tests lead to erroneous results – the lockdown has no scientific basis.
Imagine a pregnancy test at a clinic. After the test is positive, the doctor will ask to repeat the test after a few weeks. What would one think of that? Wouldn't it be assumed that the doctor does not trust the test he has carried out himself, so that the person may not be pregnant at all? It sounds absurd, but something similar has happened in the case of the COVID-19 PCR testing. Continue reading →
The corona policy has devastating effects on people and their environment, which are already clearly emerging. For a year now, governments have been harassing us with measures to protect us from a virus. In doing so, it causes more damage to people and nature than the measures are beneficial. Continue reading →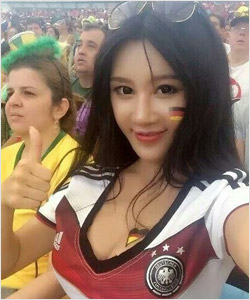 …there is light at the end of the tunnel, because now that the world has ended
(sarcastic wink)
, at least there's something hot to stare at! By no means we're Brazil fans here (for sports reasons)… In fact, after a few beers it got super rowdy amongst our German friends who went absolutely ballistic seeing their squad ripping into the Brazilian defense. Indeed, the 7 – 1 victory was quite a spectacle to watch!
And this morning the picture on the right reached us – ain't she a damn hot Asian cutey?! No more words required…


Don't get us wrong, we're the last ones who want to give bad press to an Asian bar establishment, but in this case, it's got to be done. We were thinking about naming and shaming them on here, but what the hell… That's not even the point of this story, so let's spare them this time. Continue reading →


There are lots of stories out there worth an award for weirdness. However, we'd say it's a fact that a lot of them emerge from Asia. You may argue that some of it is just down to a different perception of humour and that's very well. Continue reading →


If you're into YouTube phenomena, then you will have heard of Gangnam Style. You got it, the track that emerged in July 2012 ravaging the music charts, collecting over 350 million hits on YouTube alone (new record) and driving just as many people nuts. Continue reading →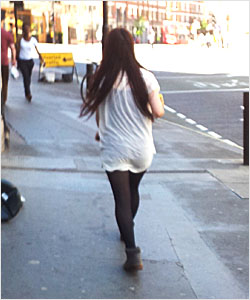 Some may wonder what happened to the updates. Where are the Yellow Fever theories, the dirty stories and attempts to heal the sickness? We've had a lapse, but we can definitely say that
we're not dead
! Neither is Asian Yellow Fever, correct!
There's still plenty of material to be thrown into the Yellow Fever arena. Coming up is an addition to the Dirty Yellow section on a night out in Manila, a stalker incident on Facebook as well as an interview with our Asia 'correspondent' on the delights of the local Asian girls. Continue reading →


Asian girls are your thing and you enjoy getting their attention? You're crazy about travelling to Asia and experience the best of what it's got to offer? All very well. There are plenty of legit reasons for that Pro-Asian mindset. But for some Yellow Fever Heads out there, it has its dark side. Continue reading →